The Roof Top Gallery - From the Roof Top Series...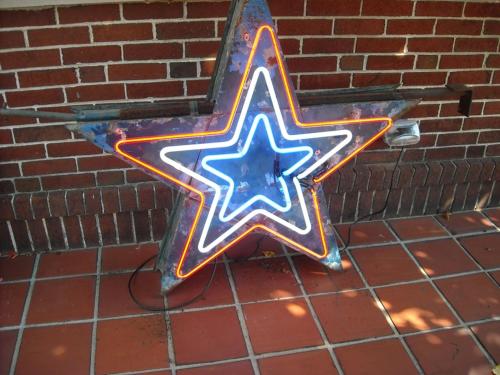 This historic star was once a Christmas decoration in downtown Roanoke. Created by the maker of the Mill Mountain Star, it is over 60 years old, has been restored and serves as our welcome light to our guests at the King George Inn. Out of 100 baby stars only 3 have survived in Roanoke.
We'll leave the (star) light on for you....